XR Hub Würzburg @ Places_ VR Festival
16 Sep 2021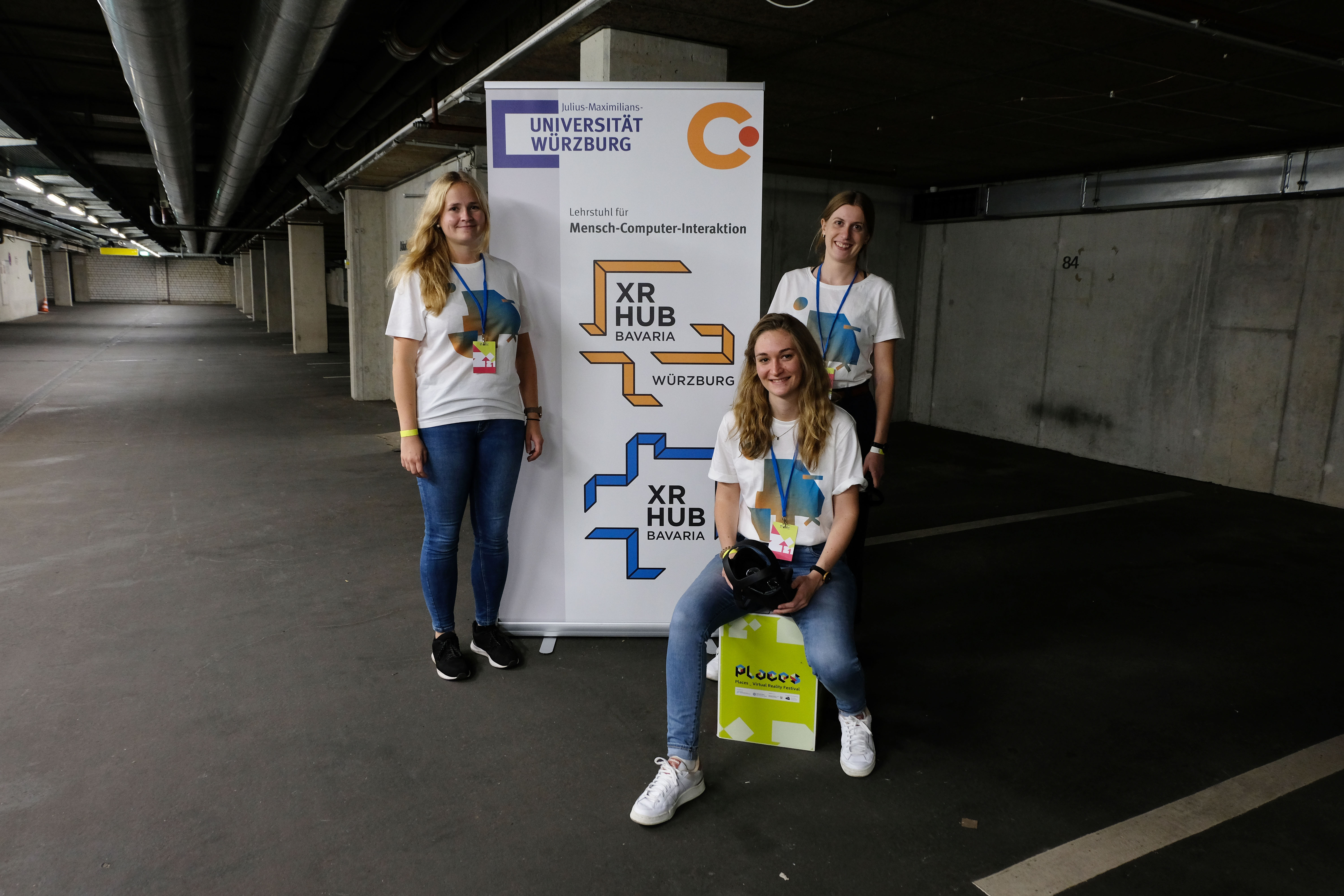 The Places_ VR Festival took place from 16th to 18th of September in Gelsenkirchen.
The Places _ Virtual Reality Festival is Germany's first, largest, freely accessible and free festival for Virtual Reality (VR). In 2021, the festival will already enter its third round. The Places _ VR Festival is aimed equally at a professional audience, but especially at a broad public audience, and has been held in Gelsenkirchen-Ückendorf since 2018. The festival is a meeting place for the German and European XR industry as well as a contact point for many people interested in VR. The festival program included speakers, panels, talks, workshops, the Creative _ Places art commune, the hackathon and the DIVR Science Award.
The master thesis "TooCloseVR" was nominated for the Best Impact category of the DIVR Science Award. The project, which is affiliated with the XR Hub Würzburg, focuses on the prevention of cyber-bullying, and investigates how VR can be utilized to increase people's empathy and awareness of the raising digital phenomena. For this purpose, the stylistic device of Personal Space Invasion was chosen. It was investigated whether hate-messages that are physically placed closer to people generate higher empathy and willingness to intervene compared to hate-messages that appear further away. The master's thesis is a first pitch for a potential larger project that investigates XR as a tool for cyber-bullying prevention.
After a long Corona break it was nice to meet again with other XR researchers and to test various XR applications (all projects nominated for the DIVR Science Award can be seen here: DIVR Award 2021).
Impressions