XR Hub Würzburg @ WueWW
22 Oct 2021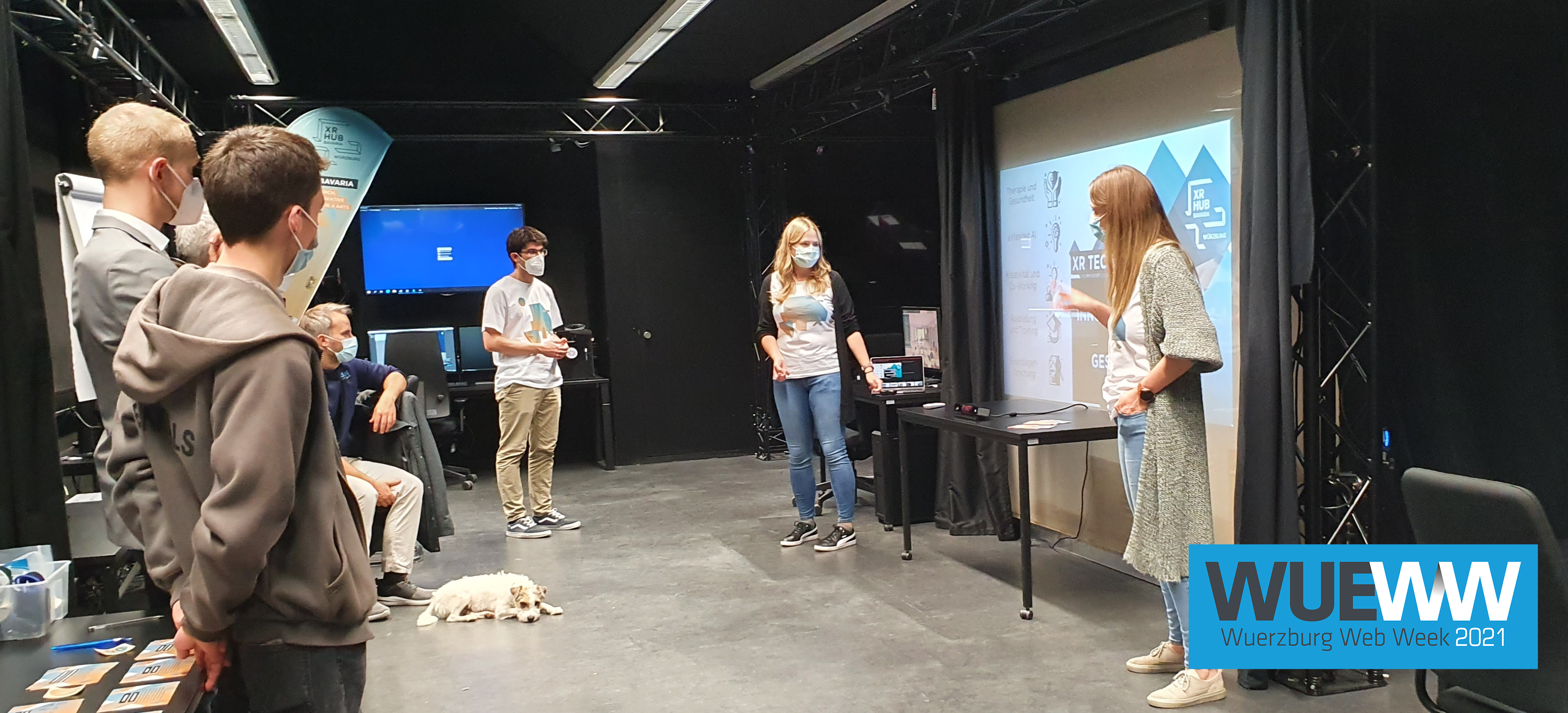 The XR Hub hosted an event for the WueWW on Friday, the 22nd of October 2021 to give an insight into the world of extended reality and to showcase fields of application of XR.
This event was part of the Würzburger Web Week which takes place from October 22 to 29, 2021. In more than 100 events, everything revolves around the topic of digitalization in Mainfranken (https://wueww.de). The events are free of charge and some still have free capacities (see the timetable here).
The XR Hub Würzburg introduced five areas of application of XR: therapy and health, education and training, co-working and creativity, artificial intelligence and machine learning, and fundamental research and knowledge transfer. Potentials of XR in these areas were highlighted and applicable research projects from the Chair of Human-Computer Interaction were showcased. After this introduction, the participants were able to test a selection of projects themselves.
We would like to thank the Würzburger Web Week for the cooperation and hope that we will be able to offer more events like this on-premise in the future.
Impressions