XR Hub @ IEEE VR 2022
14 Mar 2022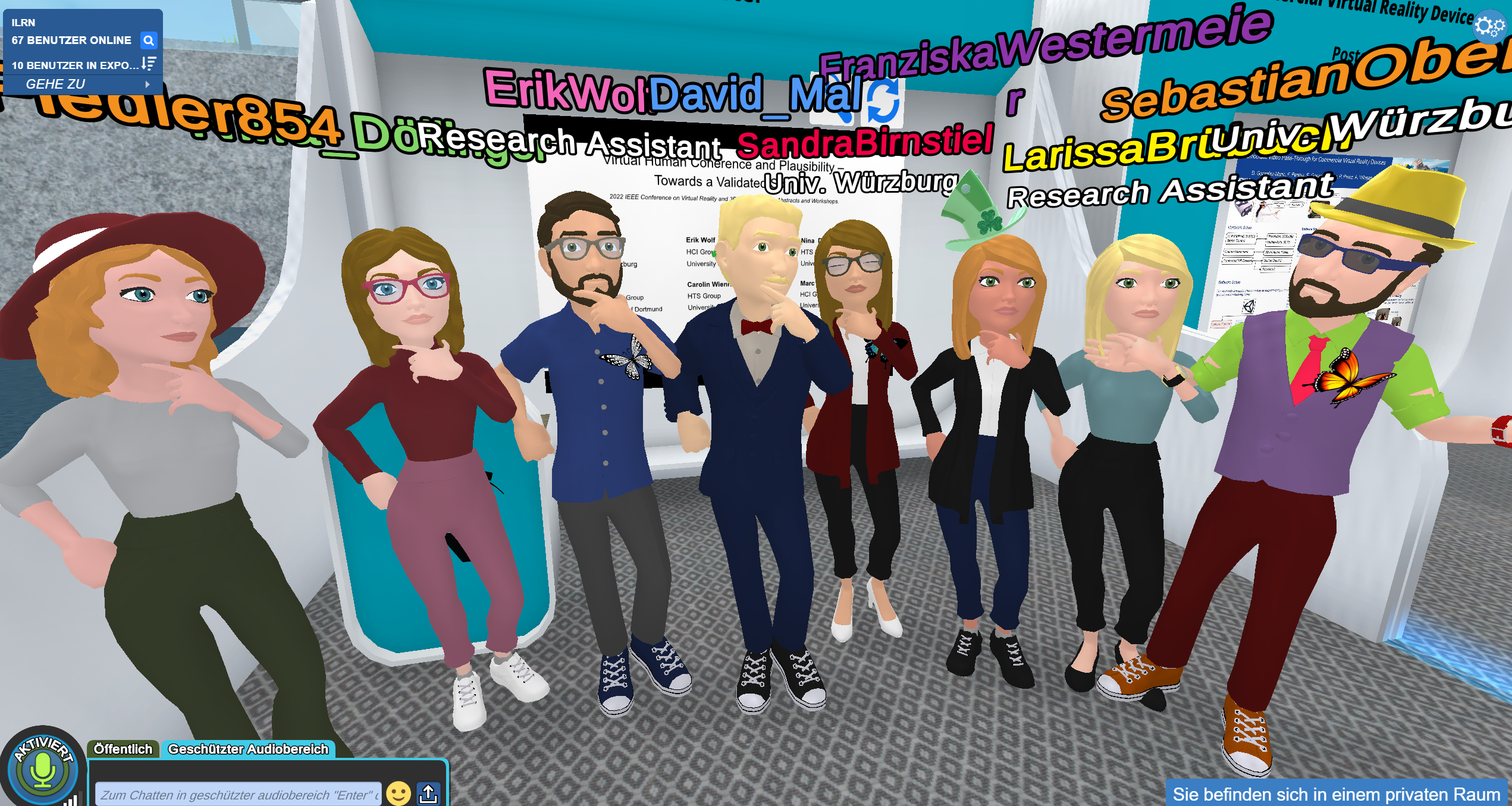 The IEEE VR took place virtually March, 12.-16. 2022. We presented our journal paper "Breaking Plausibility Without Breaking Presence - Evidence for the Multi-Layer Nature of Plausibility". This work was funded by the XR Hub and we are very honored to have been nominated for the Best Paper Award!
Three other projects from the HCI and HTS groups had the opportunity to show their work in one talk and two poster presentations.
Learn more about the IEEE VR 2022. The conference is the premier international event for the presentation of research results in the broad areas of virtual, augmented, and mixed reality (VR/AR/XR). Please find an overview of our current publications here (http://hci.uni-wuerzburg.de/publications/).
Impressions