Digital Ministry of Bavaria funds XR Hub Würzburg for another two years!
17 Feb 2023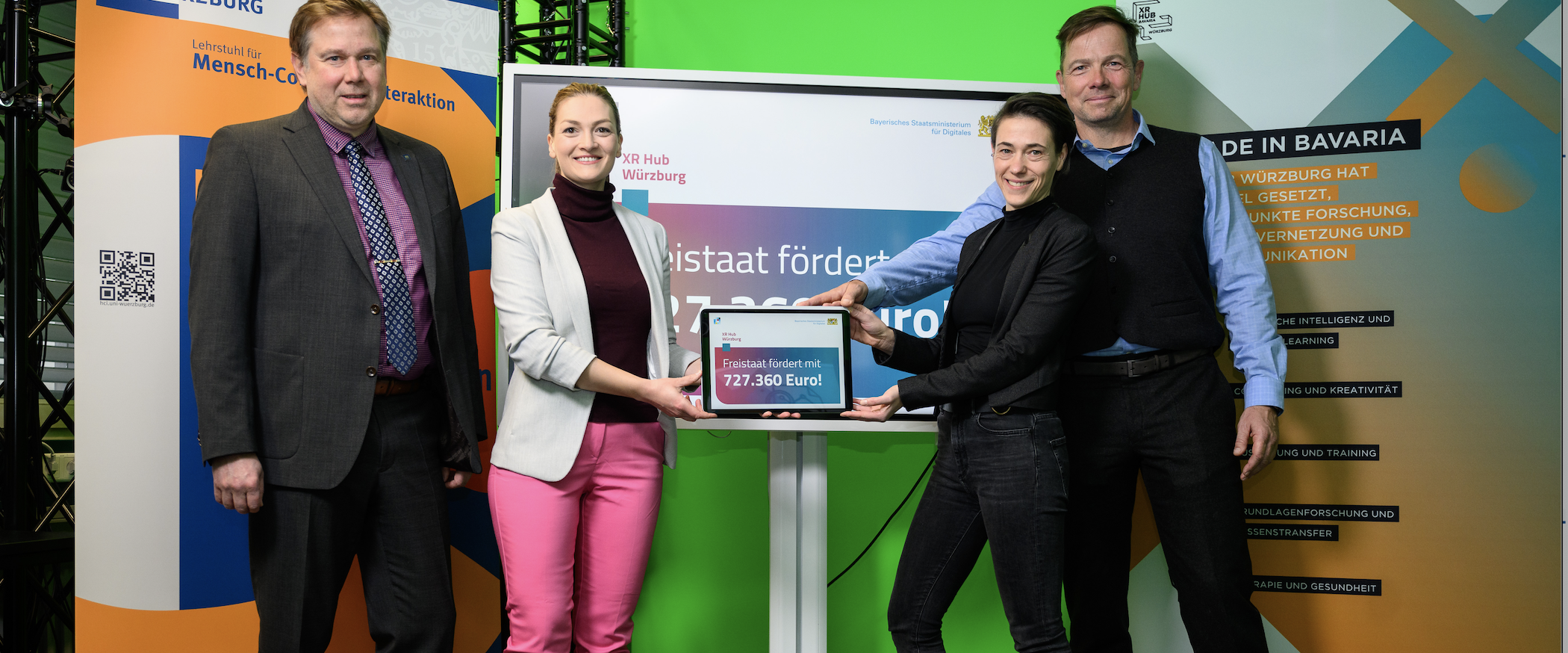 Bild: Daniel Peter

Digital Ministry of Bavaria funds XR Hub Würzburg for another two years! The Free State of Bavaria supports the XR Hub Würzburg with 730,000 € for another two years. Digital Minister Judith Gerlach handed over the funding certificate to the XR Hub Würzburg. We are very thankful that this funding gives us the opportunity to further strengthen Würzburg as a location for innovative XR Technologies.



XR-Tools have many potential areas of application. They can expand and improve the possibilities in psycho- and neurotherapy, support the prevention of cyberbullying, improve teaching and learning, simulate work processes and interaction with AI systems, enable social interactions in the metaverse, or show the influence of weather events on soil erosion directly on site for farmers. The XR research at JMU combines the latest technical developments and psychological research with a high transfer effect for the regional industry and economy. The fact that the XR Hub Würzburg will continue to be funded by the Bavarian Digital Ministry over the next two years is therefore very good news for the university and the region. This was also said by University Vice President Matthias Bode during the presentation of the funding certificate on February 10, 2023, at the XR Hubland Campus.

"We are very pleased to be able to see your products today," said Marc Latoschik to the students. Together with Carolin Wienrich, he showed the minister through labs that are equipped with the latest XR technologies thanks to the funding. "The equipment that is made possible by the XR Hub funding also supports the students, as well as regional companies, day and night in the implementation of their ideas and projects," said Carolin Wienrich.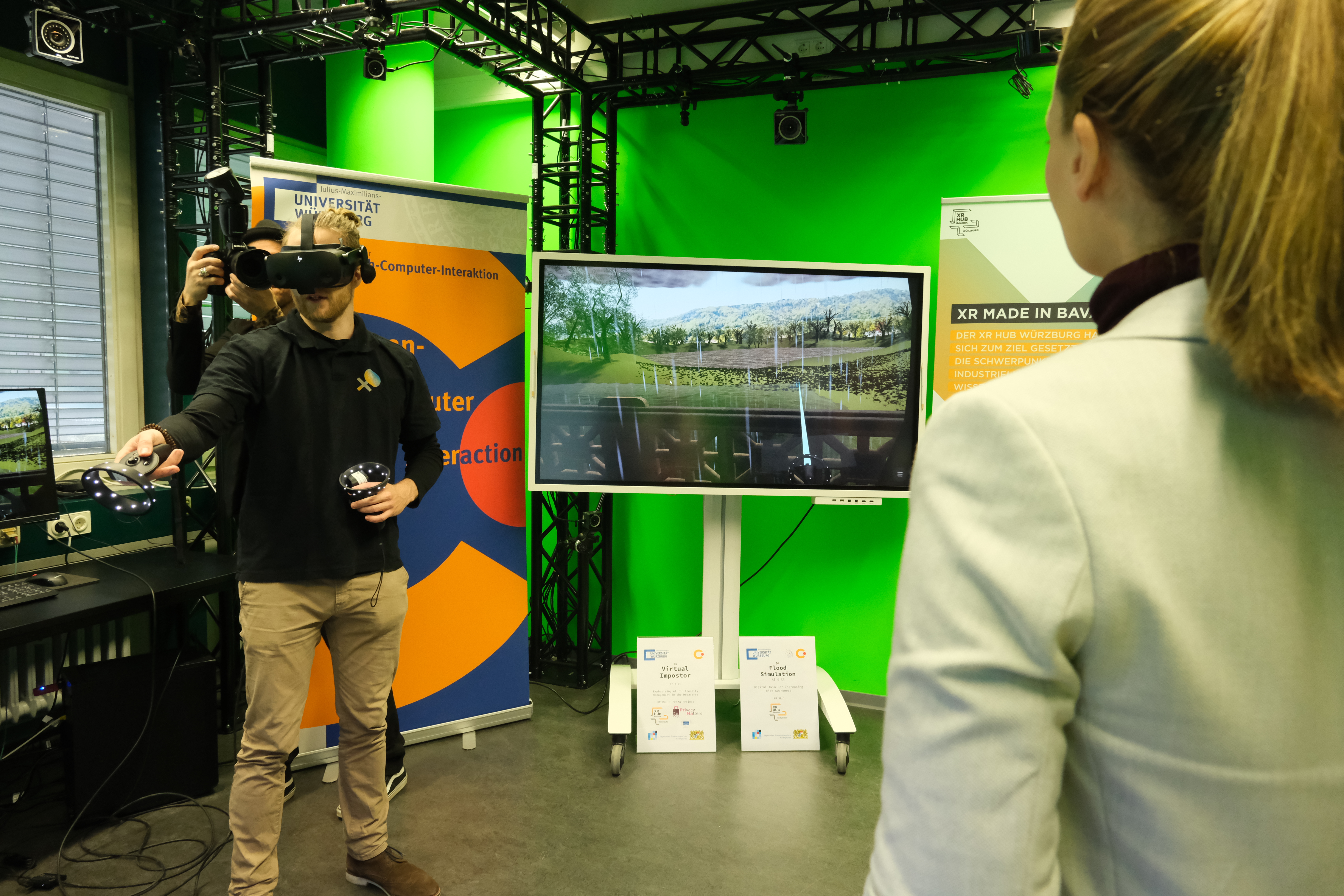 The Motion Capture Lab forms the core of the XR Hub Würzburg. There, three state-of-the-art motion capture systems and green screen technology are installed. The systems provide the ability to precisely track the body movements of people and transfer them one-to-one into the virtual world. This allows people to move naturally in the virtual space. If they are scanned beforehand, their virtual avatars also resemble them very closely. Therefore, the hub in Würzburg is also concerned with how identity and privacy can be ensured in the virtual space.

We would like to express our sincere gratitude on behalf of the entire XR-Hub for the generous support. Without the funding, it would not have been possible for us to continue our work and develop innovative projects in the field of extended reality. We are proud to be a part of a community that fosters innovation and technology and we are confident that our work, thanks to your help, will contribute to advancing the field of extended reality and pave the way for groundbreaking developments.