AI.BAY 2023
27 Feb 2023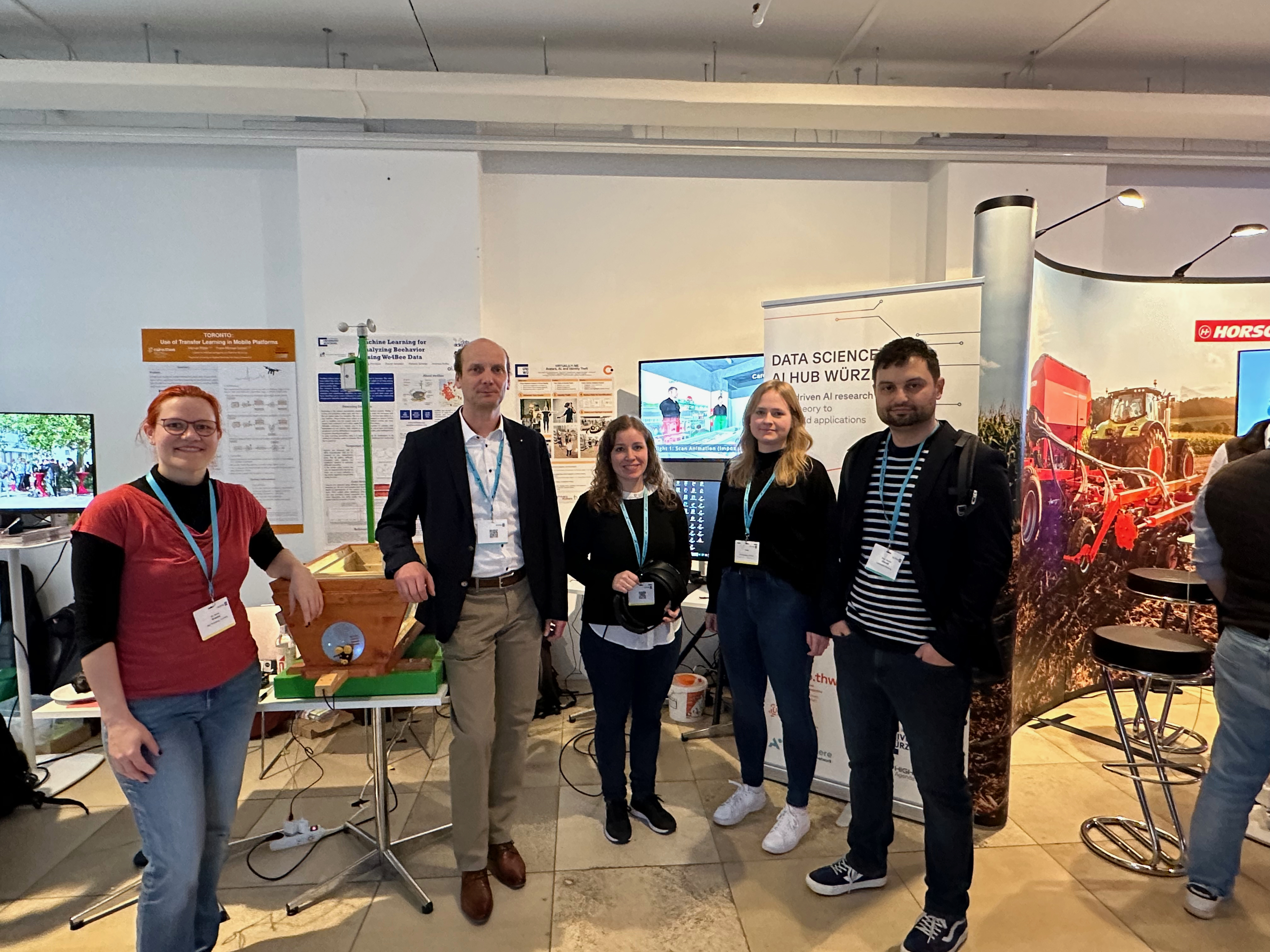 Our team from the Chair of Human-Computer Interaction participated as exhibitors in the AI.BAY 2023 on Thursday 23rd and Friday 24th of February. We were proud to represent the Center for AI and Data Science (CAIDAS) and had a joint stand with the Center for Artificial Intelligence and Robotics (CAIRO) of the University of Applied Sciences Würzburg-Schweinfurt (THWS).

During the event, we also had the honor of receiving various ministers, including Judith Gerlach, who visited our stand and was shown the We4bee project's beehive by Dr. Anna Krause.

We were excited to showcase our projects and research endeavors, including the Virtually Me project and the We4bee project, represented by Dr. Krause and the group led by Prof. Hotho.

Professor Hotho, the spokesperson for CAIDAS, also gave a talk titled "Data Science for Medicine, Climate, and more".


We are thrilled to have been part of AI.BAY 2023 and to have had the opportunity to showcase our work and engage with other experts in the field. Thank you to everyone who visited our stand and to the organizers of AI.BAY 2023 for putting together such a great event.

For more information about the event, please visit the following source: https://www.aibay2023.de/
Impressions