XR Hub Würzburg @ XR Day Nürnberg
12 Jul 2023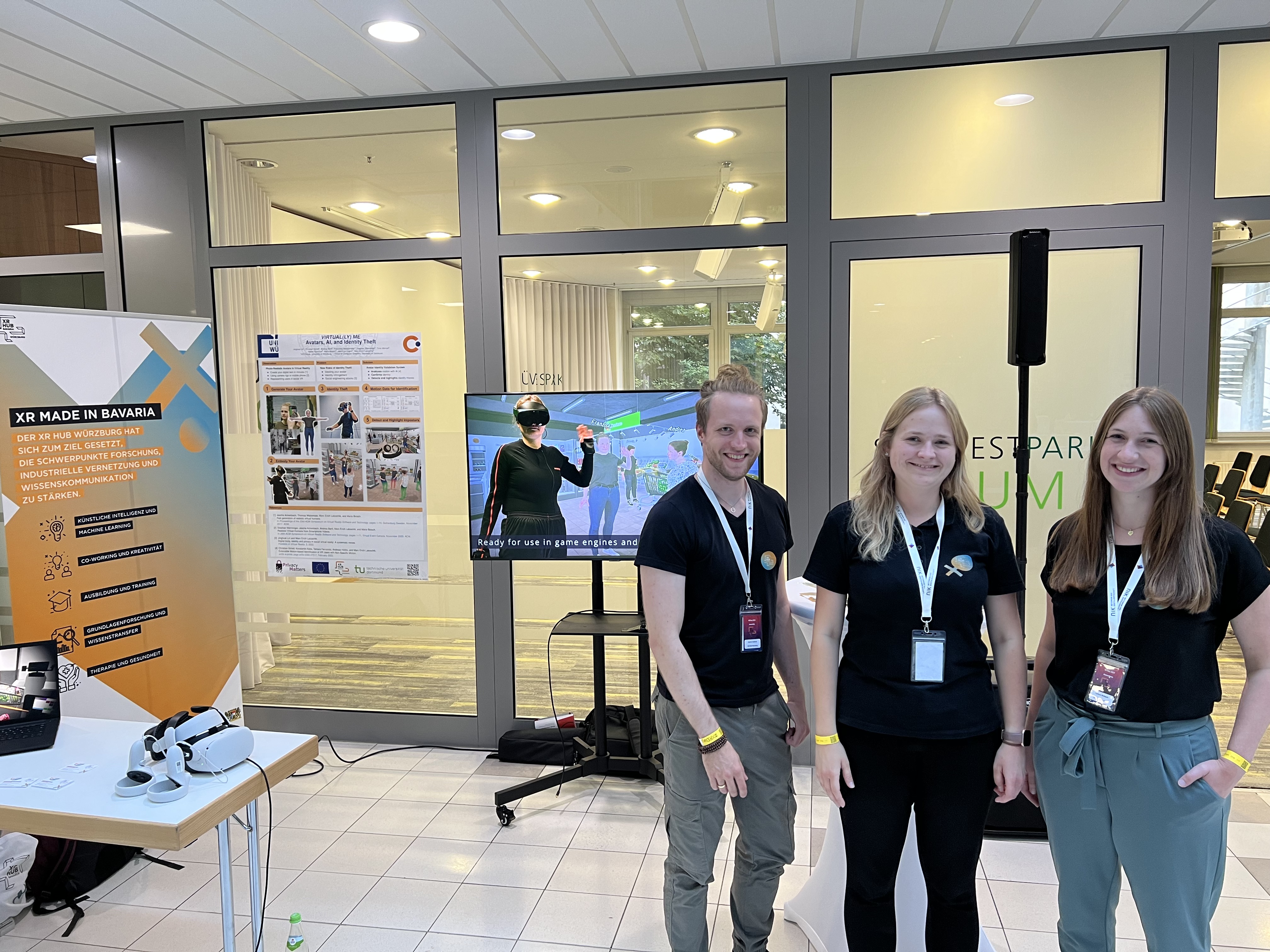 On July 6th, the XR Hub visited the XR Day in Nuremberg, which was organized by our partners from the XR Hub Nuremberg. After exciting speeches and keynotes, the event provided attendees with the opportunity to explore and discover the latest advancements in eXtended Reality.

We showcased the demo "Virtually Me" where visitors could learn about privacy and data protection of photorealistic avatars in VR.

We are happy that we could get in touch with many visiors and exchange ideas with XR experts from different fields.
We would like to thank the XR Hub Nuremberg again for the opportunity to present our work.

If you missed the event, you can watch the livestream here.